Becker Marine Systems HAMBURG, Germany

The Hamburg-based Becker Marine Systems is the market leader for high-performance rudders and manoeuvring solutions for any type of ship. Becker's reliable rudder systems are first choice for luxury yachts and supertankers as well as mega container ships, passenger ferries and large cruise vessels.

unselect all/select all
You have 0 products selected
FKSR – Becker Flap Rudder with KSR support.
Send enquiry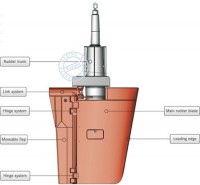 Optimum balance and flap area
Minimum steering gear size
Highest insurance against flexural vibration, best values of natural vibration

Becker Heracles Flap Rudder.
Send enquiry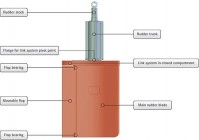 Closed flap link system filled with grease
Optimum protection of link system from ice and sand
High durability of link system
Progressive flap action ensures superior manoeuvring and steering properties
Total flap angle up to 100° at rudder angl
TLKSR® Twisted Leading Edge Rudder.
Send enquiry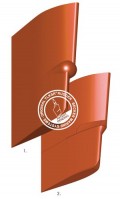 No rudder induced cavitation erosion
Improved manoeuvring performance
No horn required – reduced weight
Lower installation costs
No cast parts
Reduced maintenance costs
Reduced number of bearings
Proven fuel savings
TLFKSR® Twisted Leading Edge Flap Rudder
Send enquiry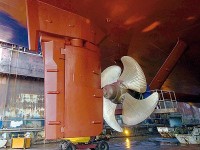 Best manoeuvring performance at low speed due to flap
Minimised cavitation erosion due to incorporation of twisted leading edge
Reduced fuel consumption due to rudder profile adapted to propeller flow
Reduced risk of vibration